Interviewing To Communicate And Align
This is the first in a series of blog articles about stakeholder and client interviewing to inform and build alignment around important projects and initiatives. I will start by addressing the question, "What is driving the explosive demand for stakeholder interviewing skills?"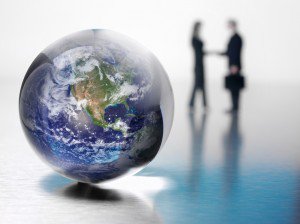 Several of our clients at Advance Consulting have approached us over the past two years asking if we could help their people develop and strengthen their project-related interviewing skills. Based on those conversations, we have a perspective on what is driving the demand, which I will share with you here. If you have a different perspective or an additive comment, please respond to this blog and let us all know.
Here are the top five things driving the explosive demand for stakeholder interviewing skills:
1) Complex Organizations
Many large and medium sized companies and government agencies have complicated organizational structures. Centralize here, decentralize there…organize by geography or theater here, organize by product line there. Perhaps it is the inconsistencies in organizations that create their greatest complexities. In any case, the more complex the organization, the more people you need to talk with and interview to accomplish anything significant, new, or different in the business. That brings us to the next topic.
2) Cross Functional Projects
As complex organizations seek to simplify and unify their structures and operations, they typically launch an array of enterprise initiatives that cut across the various parts of the business. Large IT projects, finance initiatives, and business process redesign/reengineering projects are good examples. Whether these projects are happening in your own company or a client company, they affect many people and include many stakeholders. Typically, you must understand and build alignment among an array of stakeholders, each of whom has their own stake in the business and ideas about the project. This is where stakeholder  interviewing comes in.
3) Virtual Workforces
Adding to the complexity of organizations is the trend toward virtual workforces. Now people are virtually everywhere (pun intended). Consequently, communication is more difficult and often turns interviewing into a remote conversation. In addition, virtual workforces make it more difficult to identify stakeholders and assess the impact of major enterprise initiatives on the workforce. This typically means more interviews.
4) High-Stakes Communication
Clients and stakeholders are usually managers, and managers are busier than ever. As a result, getting time with them for an interview is often difficult. And once you have it, you have limited time to accomplish what you need. This puts tremendous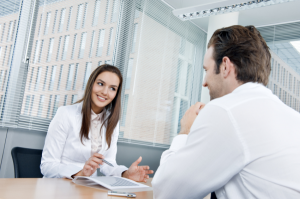 pressure on interviewers, and drives the need for skillful interviewers who can make the most of that limited time under pressure.
5) Conflict Management
Major initiatives tend to bring out the differing opinions of those involved and affected. Left unmanaged, these opinions can quickly turn into conflict. At best, conflict will slow down the initiative. At worst, it will lead to its early demise. Building alignment among stakeholders and those affected through a carefully orchestrated interviewing process is a powerful way to manage organizational conflict and pave the way for a successful initiative. The importance of interviewing as a tool in today's business environment makes interviewing skills more essential than ever.
Summary
In summary, the explosive demand for stakeholder interviewing skills is being driven by the complexity of our organizations, the need to simplify and make them operate better, and the increasingly important role that interviewing plays in important business initiatives.
If your team would like help with interviewing skills training, check out our new one-day workshop, The Connected Interviewer™. Or, contact us for a no-obligation consultation.