The Key To Business Results
The Energy Equation: Unlocking the Hidden Power of Energy in Business is based on a simple yet powerful notion. When it comes to a company, government agency or school, internal excellence fuels external success. Indeed, the ability of any business to adapt, grow, serve, profit and innovate all begin on the inside with how, and how well, it operates.
What Stands In The Way
Many business leaders miss this reality and do the best they can with cumbersome organizations that are ripe with conflict and constrained by dysfunctional status quo. This common dilemma makes implementing critical business changes difficult, costly and often ineffective. In addition, productivity and profitability suffer as conflict eats away at the essential work of the business. Given the accelerating need for constant change, adaptation, and operational performance, this situation is no longer tolerable.
The Unseen Root Cause
The major challenge has been a severe lack of visibility into how our businesses and people work – and don't work. There is what we see on the surface, and there is what is going on beneath the surface, which is by far the largest piece. Traditional surface-level indicators like watching people work show us relatively little about what's going on.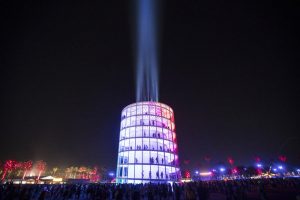 When well-meaning leaders don't see and understand how their businesses really work, they take unfortunate actions and make unfortunate decisions that seem, on the surface, to be good ideas. Regrettably, many of these "good ideas" and actions actually hurt the business. They remain unchallenged because they fall within our traditional management norms. For decades, leaders and managers have lacked the visibility they need to see this situation for what it is so they can do things that create powerful business agility and health – which fuel external business success. That is, until now.
The Breakthrough
The language, methodology and tools that provide this needed visibility, and the understanding needed for more informed actions, are now available. Mr. Baker carefully presents them in the book in an engaging way that facilitates their immediate application in any business. Just as the X-ray revolutionized medicine, "seeing" and harnessing Energy may well revolutionize the way we build and run our businesses. Virtually anyone can learn how to unlock the power of energy in their own work. For even greater impact, leaders and managers can unlock energy at the team, department and enterprise levels.
The Transformational Possibilities For You and Your Business
Imagine your business where conflict, the damaging kind that takes away and contributes nothing, is more the exception than the rule. Imagine an organizational ability to change that requires less effort, encounters fewer obstacles, and typically results in the achievement of sustainable change in a fraction of the time it has historically taken to either succeed or fail. And imagine a new level of teamwork where collaboration is natural, effective and rewarding. People help each other succeed. Office politics begin to fade out of fashion in favor of a more harmonious transparency. Teams are vibrant. Developing people is a privilege. Revenue and profits increase, and more jobs are created.
This and more is achievable by unlocking the power of energy in business.
Get Ahead of the Crowd
The Energy Equation: Unlocking the Hidden Power of Energy in Business, will provide you with knowledge, tools and approaches for managing energy in your business. It is set to be published around the fall of 2019 by John Wiley and Sons. Stay tuned for updates as we get closer to the launch date. Meanwhile, get a head start by reading Greg's blog articles on Unlocking the Hidden Power of Energy in Business. In addition, you can sign up for our blog mailing list while you're there. We'll keep you informed with occasional email updates and get you started right away with harnessing energy. Please take this opportunity to become an important part of this breakthrough conversation.