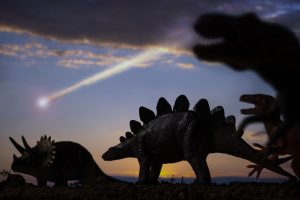 In this article I ask some important questions. Is the world changing and demanding more from businesses faster than they can evolve to meet those demands? On our current path, are we headed for some kind of extinction event that will rock the business world as well as life on earth? Could your business become extinct? If so, how can we avoid that catastrophe?
I'm actually more of an optimist than a doomsdayer. However, I think we would be remiss if we didn't ask these questions. Let's start with a look at evolution and how it applies to business.
Extinction Periods
According to Biologists, the extinction of plants and animals tends to come in clusters, which they have named extinction periods. I imagine these periods to be something like stock market corrections. Pressures add up and something has to give. On earth we're in the sixth extinction period called the Holocene extinction. Unlike the previous periods, this event is attributed largely to human activity on the planet. At an alarming rate, many plant and animal species are not keeping pace with the dramatic changes on earth caused by our human existence. Could the path of business be reflecting this planetary trend?